CEO of Piaget, Chabi Nouri is breathing new life into the iconic 145-year-old brand by injecting vivacious modernity into timeless designs and integrating the Swiss watch and jewelry brand into the arts. The spirited creative sits down with Sorbet at this years' SIHH to discuss why Piaget is still shining brighter than ever.
Q:

The light on the Piaget booth, so the weather conditions are forever warm and sunny with eternal blue skies, sets a very bold statement differentiating Piaget from the rest of the Richemont family this year at SIHH. When did this brilliant idea come to life?

A: We are very product focused. We wanted to show what Piaget is really about. We know, after having done nine months of in-depth research on the brand, the positive energy and positive outlook of the brand has been a driving motto for 145 years. If we look at what the founding family members had done, we took their values of audacity and hard work and put a lot of fun into the brand's umbrellas, which we call the "sunnies of our life". But at the end it is really to express the fact that Piaget is here to create joy, to share joy and to live your life to the fullest. Piaget says yes to life and I think this booth, and what we are doing here, is to express this aspect.
Q:

Beautiful, "Piaget says yes to life". I like that. If we look at your typical working day, in which part is your most fun spent time? I'm assuming it is not the accounting department.

A: You're assuming right, although sometimes it can be fun! It's really when I spend time on the creations for sure, but also when I spend time with clients, with press and with partners. I love that.
Q:

In your opening speech the other night, you spoke passionately about the importance of art for Piaget. Is it the intellect in art that Piaget is interested in, or is it the art collectors' elitist network and the crowd?

A: No, it's the approach to art. In our company, we used to and have always said that our people, the ones working on the creations, our craftsmen themselves, are artists. They create art. We have people working on gold bracelets for 40 years in the company, and every time when they have a new project, it is a new artistic vision. We have also asked some very amazing craftsmen around the world to work on a small dial. We asked them to reinvent their own art into a very small size.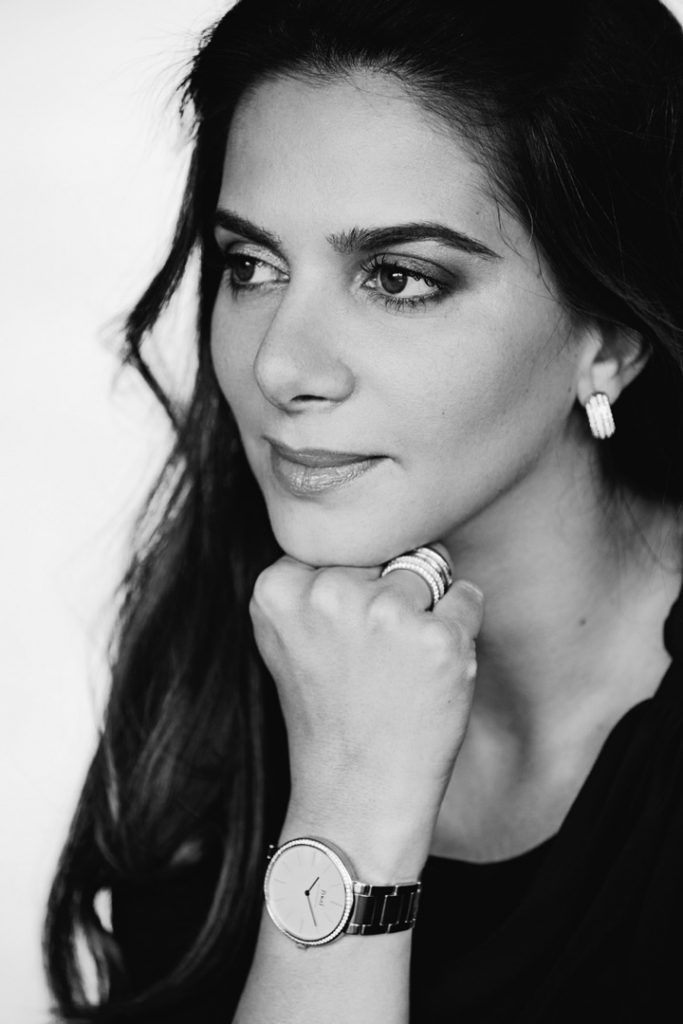 Q:

Really? Can you tell me more?

A: This is a very strong artistic view. We've had, in our past and very early on, some very strong partnerships with artists. That was also a very bold move from Piaget at the time. We have done creations together with Salvador Dali, we have had a fantastic relationship with Andy Warhol who was in love with the brand and who acquired a lot of Piaget pieces himself. He didn't ask to have special editions made for him, he bought ones available. So the understanding of what Piaget was and is doing in terms of art has always been there. Social impact driven companies can have an enormous impact. When we found this community we said we have to support and expand it. All the 21 finalists from all over the world, not just the winner, receive $30,000 and a scholarship to attend an INSEAD business program so they can make their business stronger.
Q:

It's in your DNA.

A: Also I think that the people looking at Piaget, and who Piaget appeals to are people who have a certain personality and a certain charisma because they don't follow. They have their own personality and they go for a Piaget piece. It is also a part of our differentiating element because otherwise, if you're a follower, you will not buy Piaget. I think this also shows that there is a certain elevation in what we do.
Q:

Is Art Dubai the only platform Piaget has adopted or do you intend to collaborate with art on a worldwide level?

A: Art Dubai is one but we also have other platforms in other countries and in other places. We collaborate a lot with movies for instance. We have been supporting the Film Independent Spirit Awards, which supports independent movies, for 11 years. We have also worked in the photography industry too, it's all about 'les arts'.
Q:

I saw the Ballet Béjart Lausanne, the Swiss ballet company, which was also a form of art.

A: Which was something done with Piaget for Piaget.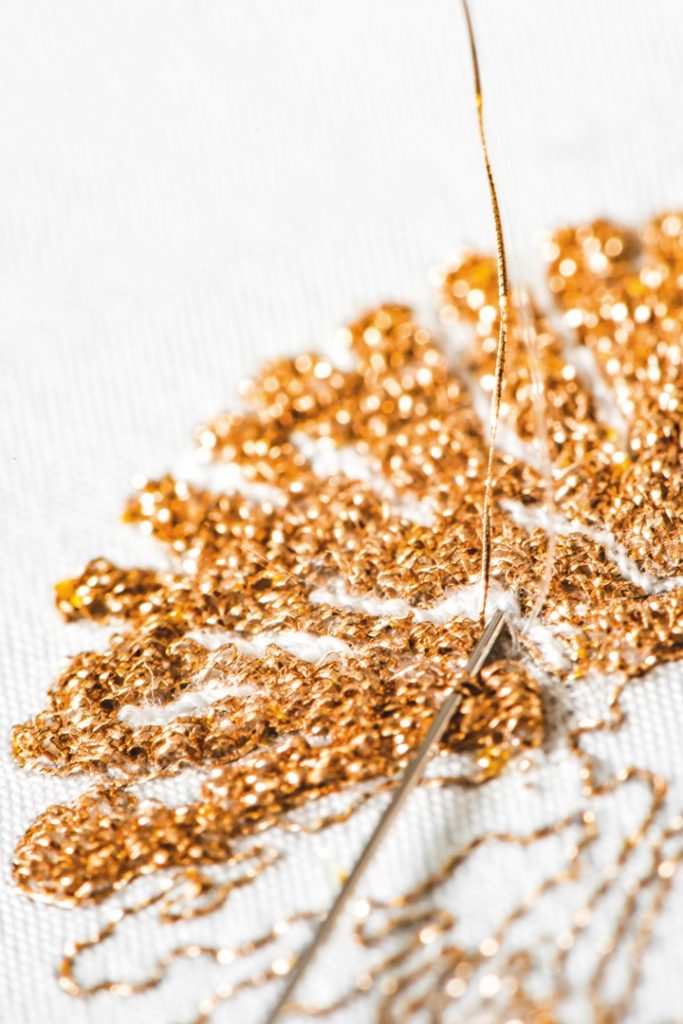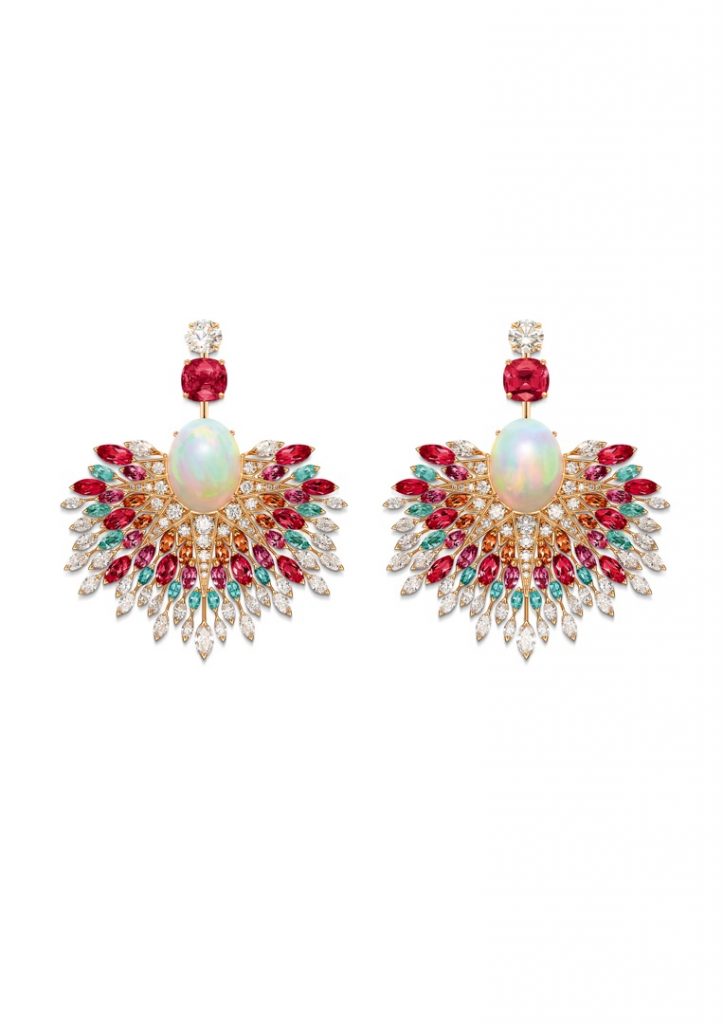 Q:

You also stressed in your speech the art of creating desire, on innovation and on quality. We all know how challenging it is today to maintain consumer desire. I'd love to hear what is your secret recipe to maintain this desire for the clientele?

A: I think it is not an easy one. But, in my view, as long as you are true to what Piaget expresses and the perception of Piaget, and what we know Piaget is best for; as long as you stay true to that, as long as you come with differentiating, unique elements and that you stand out, you are creating a desire. The innovation that we launched last year at SIHH, shows the know-how of the movement, the know-how on the gold crafting and the unique gem setting, which are all very Piaget. But at the same time, I think that it's the experience that we give to our clients and the world of Piaget filled with love, creativity, joy and innovation.
Q:

Speaking of innovation, with respect to that and quality. How involved are you in the sourcing of precious stones and in the art direction of your creative team?

A: A lot. We are a family company. We are a very big company, part of the top ten or 15 companies in the world but, at the same time, we are still a very family spirited company. For someone like me, it takes a lot of time to work on the creativity and the creations. I am completely involved.
Q:

Did Monsieur Piaget personally go to the Middle East?

A: Of course. A lot. And he had personal relationships with a lot of the partners we have in the region. The Middle East in general, is a huge focus for Piaget and has always been. The Piaget family came to the region a long time ago so there is a special relationship between the region and Piaget. That is what we celebrated the first time we came with Art Dubai, we celebrated this emotional relationship. The region is really important; we know that we still have a long way to go because we have so many Piaget creations and stories to tell.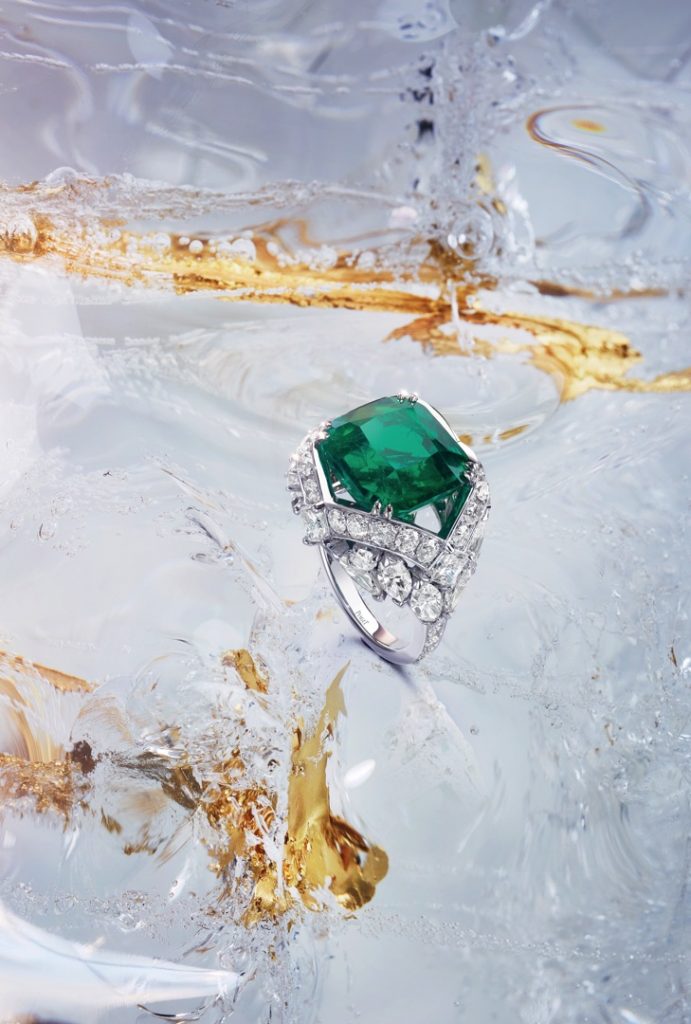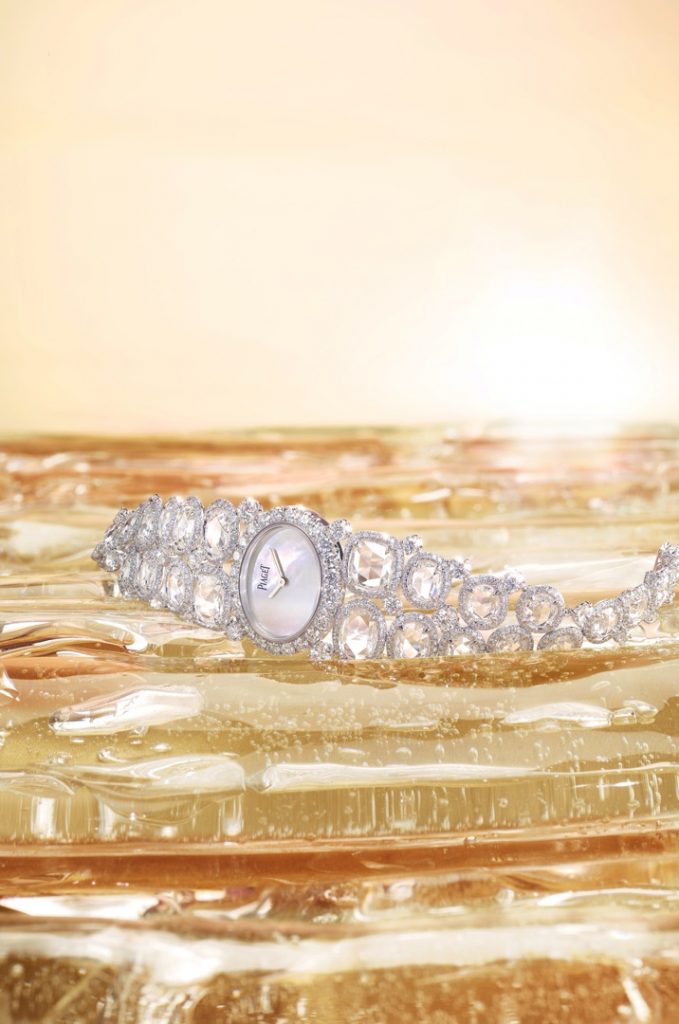 Q:

It was such a great honor to shake Monsieur Yves Piaget's hand at dinner the other evening and to exchange a few words with him. What lessons have you personally learned from him?

A: When I showed him the direction of Piaget and some recent projects that we have done lately, he literally had tears in his eyes. He said: "This is exactly Piaget". It was probably the warmest moment I could have because having someone like that, who knew all the values and driving forces. For him to say; "This is Piaget" is so touching.
Q:

And I would imagine so rewarding...

A: Yes, it's rewarding for the entire company. Every time we have something that is really Piaget, when he says; "This is Piaget", it is the best reward we could have.
Q:

How do you maintain equilibrium between the ever-evolving taste of today's jewelry buyers and Piaget's heritage?

A: We always keep the cues of Piaget's heritage. Just look at the Limelight Gala, the Gala watch, it is a beautiful piece of art. It started in the 1970s and it is still evolving today yet still very much still loved today. This year we produced novelties with bigger stones. We made one with a 4.8-carat diamond. You could remove the brad on the dial, but still see that it is a Piaget watch. This creation started a long time ago and today, you wouldn't say that it is not a vintage piece yet it is also extremely modern. That is the beauty of Piaget.
Q:

What is the difference between a Gala watch existing 50 years ago and this new one?

A: First the watch has evolved for sure. The quality has evolved, the performance of the watch and everything that we, of course, improve every year. But this is a typical expression of a watch that is typically Piaget. Every year, we reinvent the design of the craftsmanship when it comes to hand engraving. Last year we presented wood and fur. This year, we came with a snakeskin effect, and it has a full integration. You can see that the dial and the bracelets are still the same. It is a piece of art.
Q:

Maybe in February, when I'll come back if I'm invited to attend the diner, I could go see the manufacture. If I'm invited of course.

A: Of course. You're my favorite.
Q:

What is your favorite sorbet?

A: You.