You might think that there could be no stone unturned when it comes to Chanel delving into the storied history of Gabrielle Coco Chanel's archives and drawing inspiration. But for the their latest Fine Jewelry collection, the brand looked to the designer's love of exotic Coromandel screens to create a collection of exceptional, exquisite pieces.
Made up of 59 pieces, 24 of which are one-offs, the Coromandel Fine Jewelry collection beautifully dances around three themes close to the designers heart; florals, notably Coco's beloved Camellia; animals, focusing on the bestiary typically found on the ancient Coromandel screens; and minerals, echoing her love of precious stones.
Legend has it that Coco always travelled with her beloved screens, as they'd make her feel at home wherever she was in the world, and so this season these very screens provide a wealth of inspirations for new jewels. Firstly, the new fine jewelry collection is focused around a color palette inspired by the lacquers found on Coromandel screens. Green Tsavorite garnets and emeralds, red spinels and rubies, and deep black onyx are used throughout the precious collection reflecting the ancient Chinese art.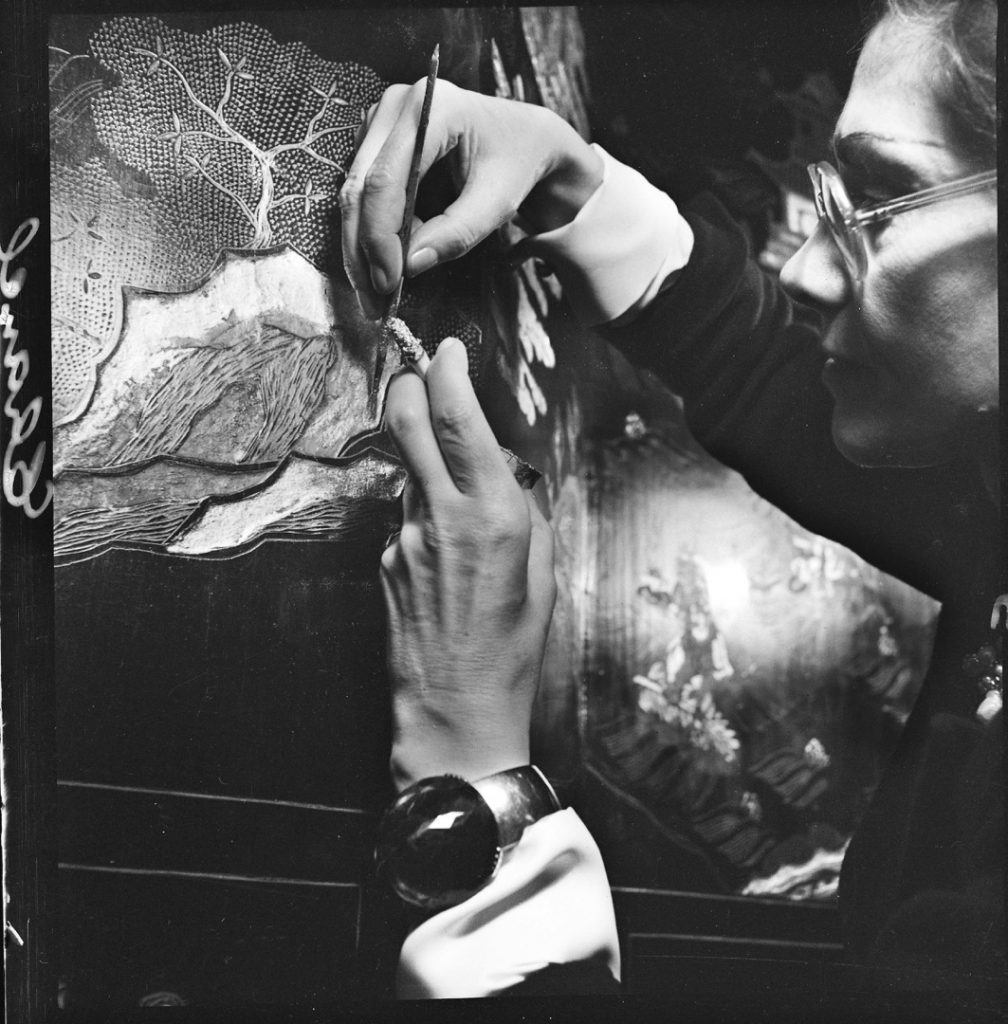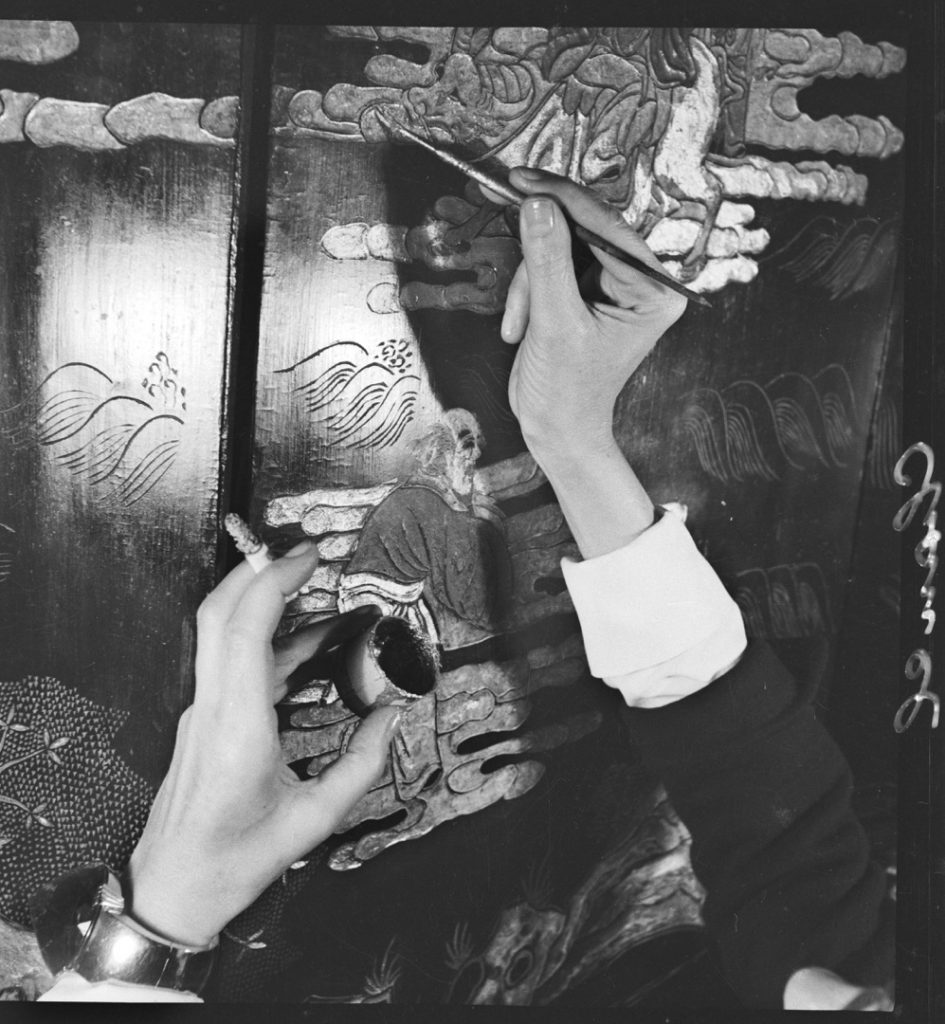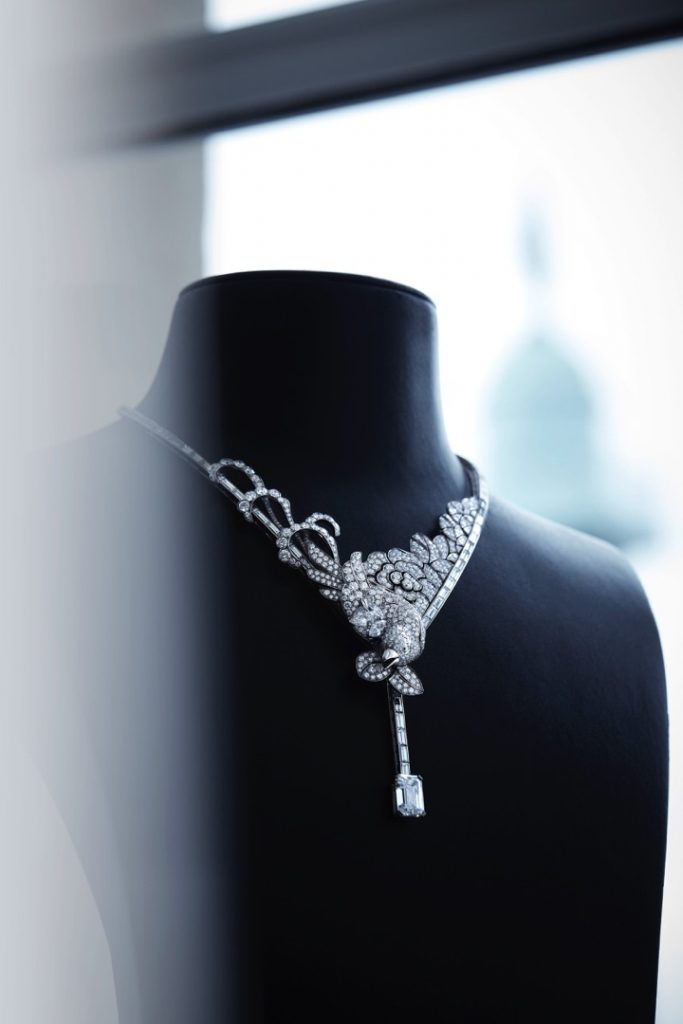 Further inspirations can be found on a reversible cuff that's shape mimics the geometric structure of the screens. The same cuff also features a yellow diamond that pivots as to be seen when worn either way, as is the acute attention to detail, while a necklace in yellow gold, dotted with clouds of mother of pearl and diamonds, evoke the landscapes typically found the screens.
At the heart of the Precious in Flight theme, birds appear with twinkling diamonds as feathered plumage, like this Précieux Envol necklace that took more than 980 hours of work to create. Each piece is carefully handcrafted in the Maison's workshop on 18 Place Vendôme, Paris, illustrating the savoir-faire and impeccable craftsmanship that can be found throughout the iconic French fashion house, not dissimilar to the ancient Chinese artists who labored over Coco's very Coromandel screens in the 17th century.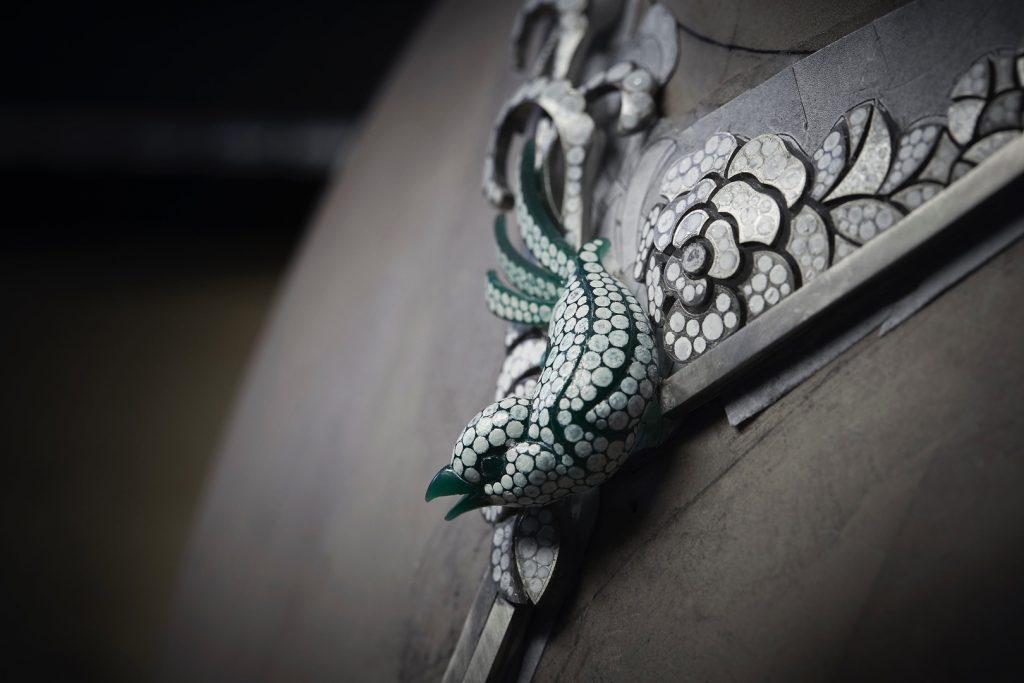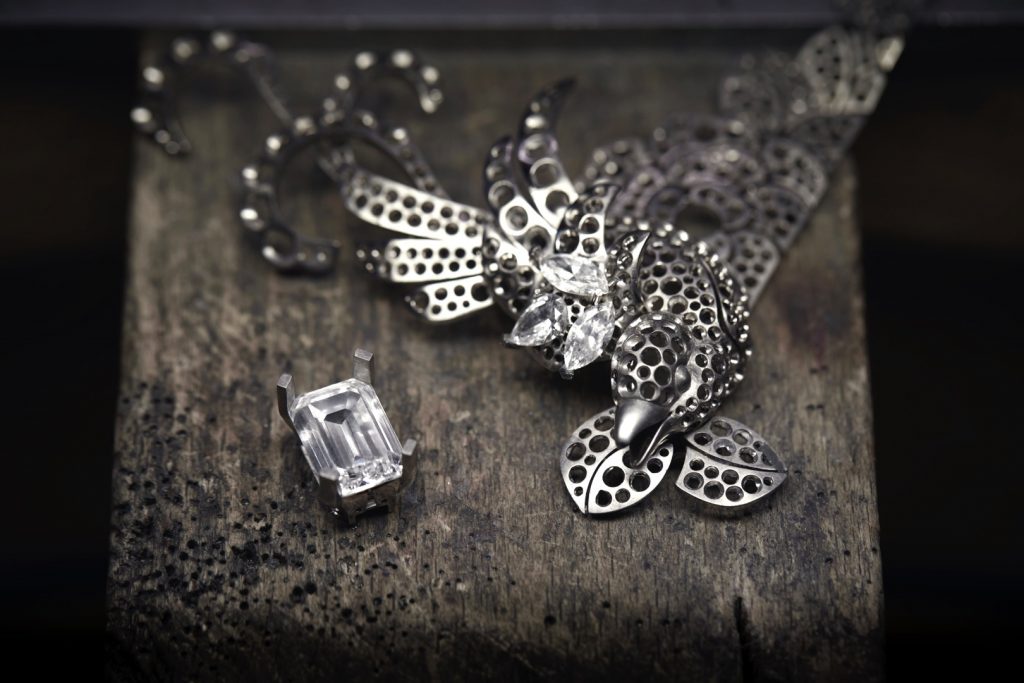 "Fashion is so important for women to express themselves…In the Middle East, especially [in Saudi Arabia], it's really difficult. We are very tribal, very collective, and it is hard for a woman to be an individual."
Q:

How important is fashion in your films?

A: I really loved working with fashion in my last film, Mary Shelly, as it was a period drama and the clothes were really beautiful. There was something majestic about them and we had fun. Our pattern designer went all over Europe to source the clothes so they really were vintage. She bought them from schools and museums and it amazing to see the beautiful fashion. I think fashion expresses who they are. In the beginning of the film Elle (Fanning, the film's lead) is wearing corsages and then as she evolves as a woman her fashion evolves too. Growing up is about freedom and expressing yourself and fashion is a part of that.
Q:

Your work is always focused on strong women and that's a running theme in all your work. Why is this so important to you?

A: I grew up in Saudi Arabia and I always felt unseen and unheard and personally I felt depressed because I didn't feel like I existed. And I hope through my work I give a voice to some people. I don't want to portray woman as victims how are helpless who can't do anything about their life because that it not who we are as women. We are fighters and for me I feel an amazing responsibility to not give in, even if situations are hard around women, we are willing to challenge and fight.
Q:

Saudi Arabia is going through a huge cultural change at the moment, and your film Wadjda had such a global stage, it played a part in this change. Do you feel a responsibility?

A: I'm really excited about it, I think it's really amazing that women are being empowered and allowed to drive. I think it's great that they're bringing art into the public space. For so many people art was excluded from the public space, like they couldn't see concerts, films, movies, theatre, and now they can I think it'll make Saudi Arabia and the region more tolerant and a happier place. Art makes you happy and to embrace life so it's very important. I'm on the board of the General Authority for Culture and I really excited to bring female voices and to help voice the countries future.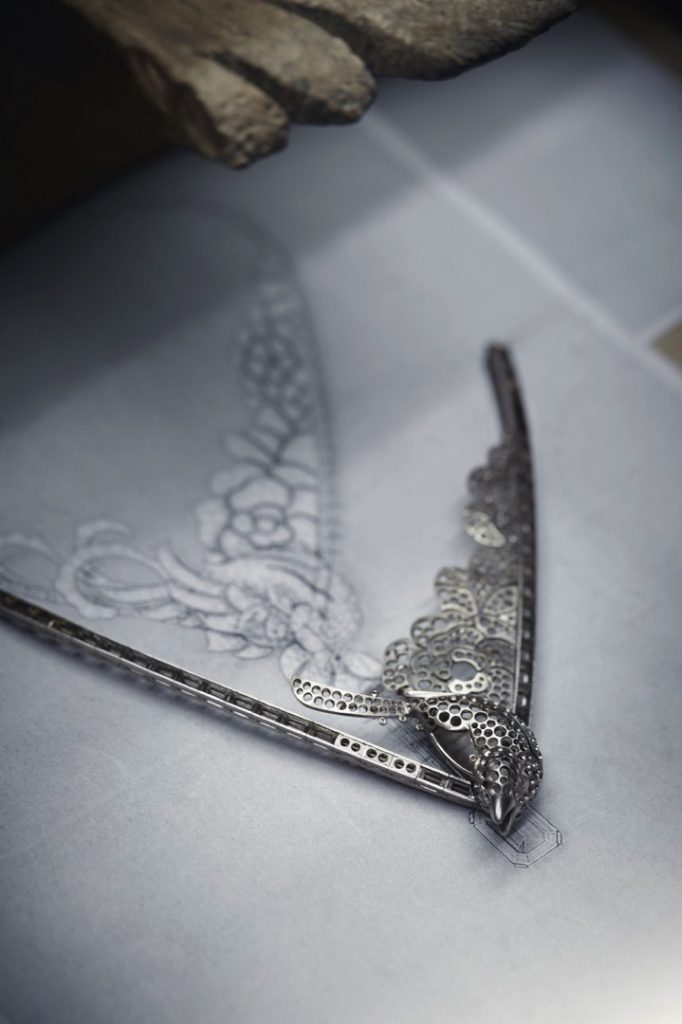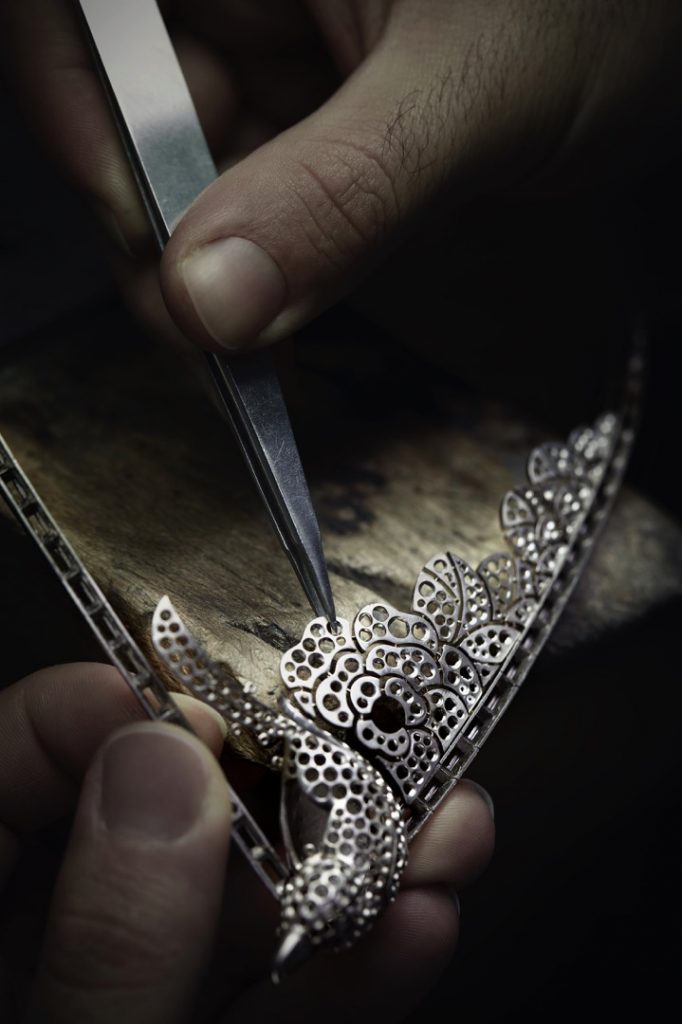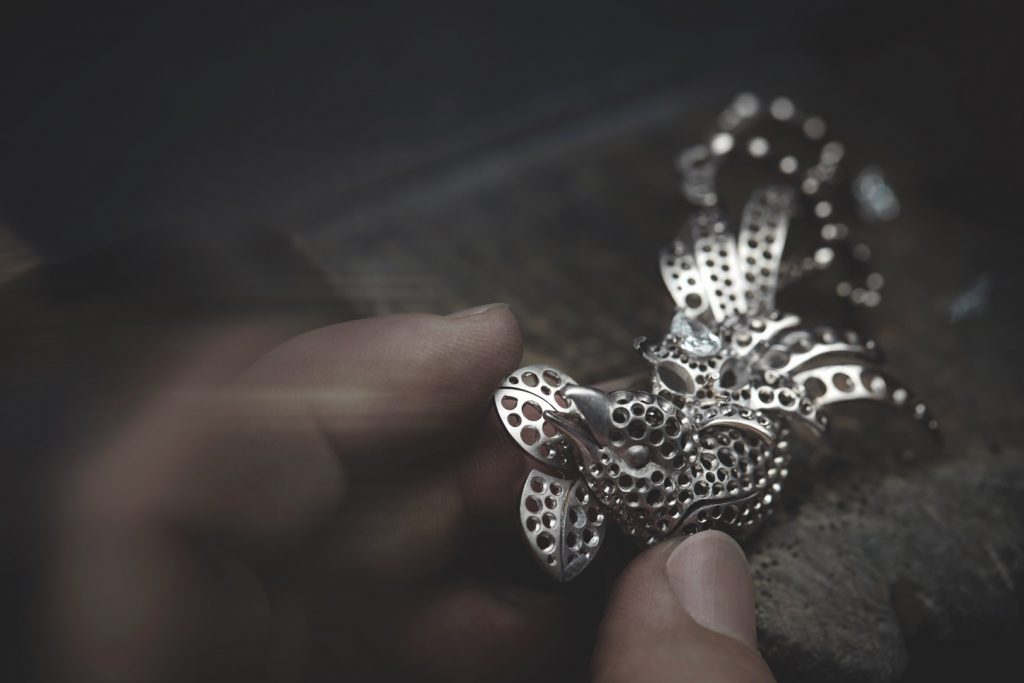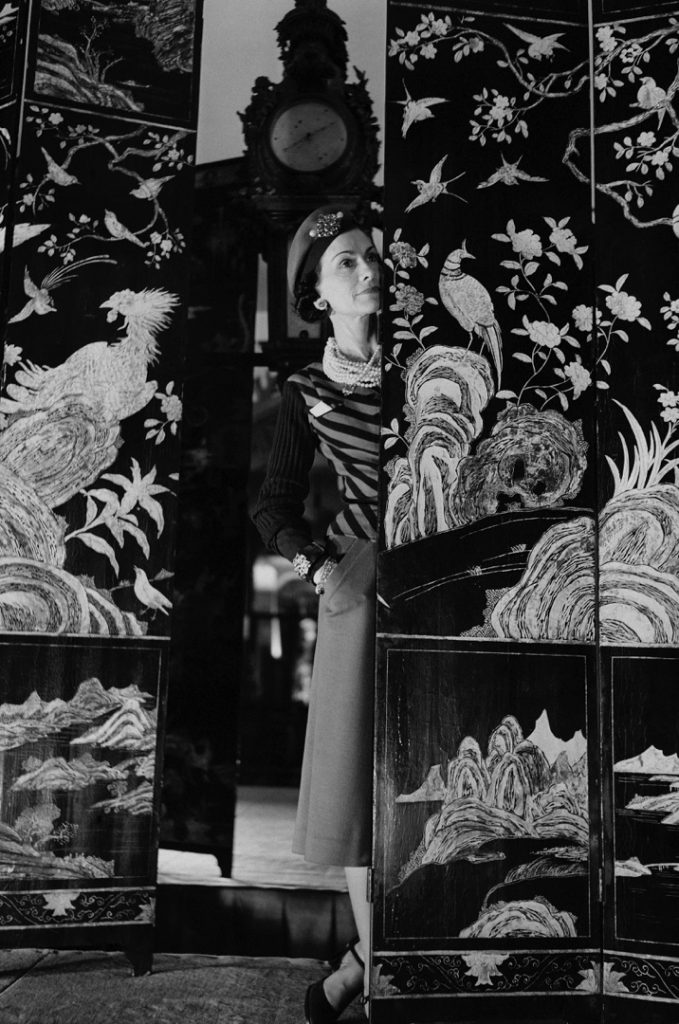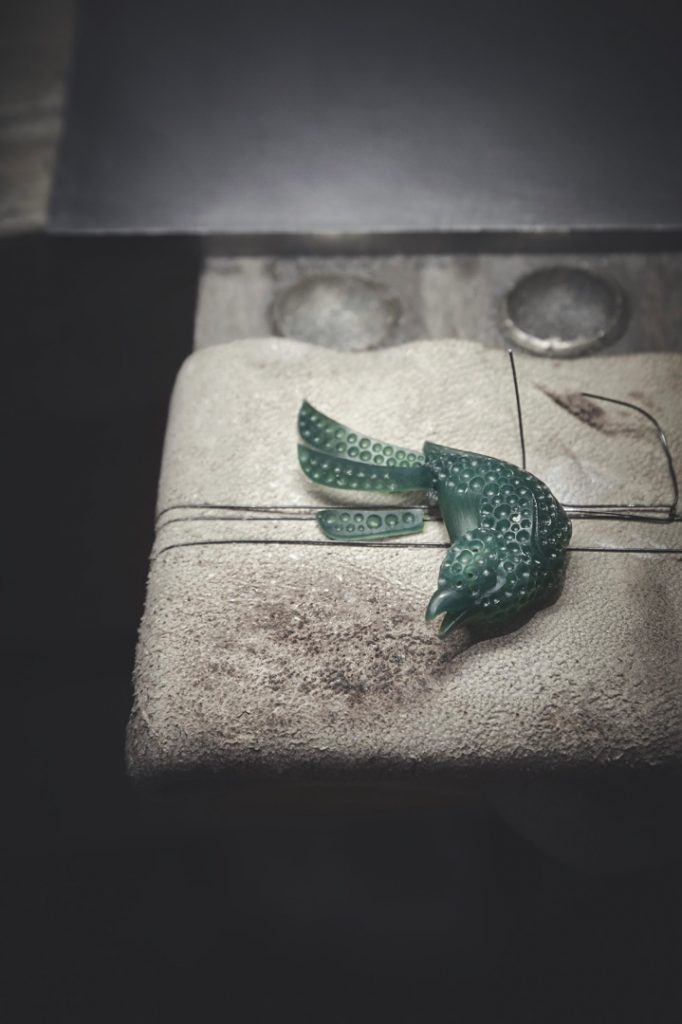 Q:

You're based in LA now, but do you go back to Saudi a lot?

A: Not as much as I want but I go and visit my mother as much as I can. I'm shooting a film in Saudi Arabia soon, called The Perfect Candidate. It'll be really different from what I last filmed in Saudi. Last time I couldn't be outside in public, I had to be in a van so not to be seen, so I shot everything from the back of a van. I don't think I'll be in the van anymore and it's been funded by Saudi's film fund so it'll definitely be easier. The locations are now more accessible, so it'll be a very different process. I hope to see more female directors and filmmakers and individual voices come from Saudi, I think it's time for that.
Q:

It's exciting to think about the art that will come from Saudi now that doors have been opened…

A: Yes absolutely I think Saudi is a very interesting place and I think we'll find lots of very interesting stories coming from the region. It's still very traditional and young people are trying to rebel against that a little so you find a lot of interesting stories when you have tension between modernity and tradition.